Would you like to activate private browsing? Several major web browsers offer this feature to help keep your temporary browsing history private from other users. A private browser can help. All web browsers allow you to use a privacy mode when searching the web. This includes Incognito mode on Chrome; Private Browsing on Firefox, Safari, and InPrivate in Microsoft Edge.
When to use a private browser
Private browsing in Chrome
Google Chrome's Incognito Mode was designed to make it easier to share computers in public places such as the office. Chrome won't save your browsing history, cookies, site data, or information you enter on forms. It will keep files you download and your bookmarks.
How to turn on Incognito Mode on your computer, Android, iPhone, or iPad:
Open Chrome. Click on the Tools menu (three vertical dots) in the upper right corner.
Choose "New Incognito Window" to open a new private browsing window.

If you'd rather use a keyboard shortcut, press Control+Shift+N to open a new incognito window.
Private browsing in Safari
Safari's private browsing mode removes temporary files — browsing history, form data, and cookies — by default when the window is closed.
To enable private browsing on a Mac:
Open Safari. Navigate to the menu bar and choose "File."
Click on the "Private Window" option to open a private window.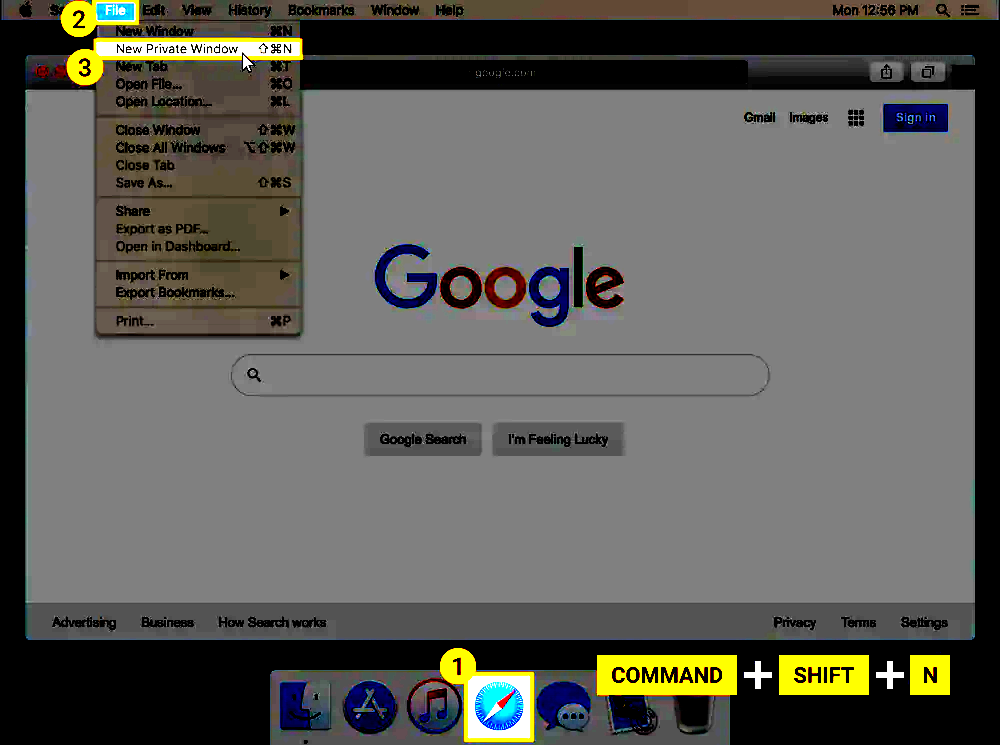 For a keyboard shortcut, pressShift+Command+N to open a private browsing window in Safari.
Private browsing on Safari for iOS (iPhone or iPad)
Tap the new tab icon in the lower right corner of the screen.
Click "Private" in the lower left corner to open a private window.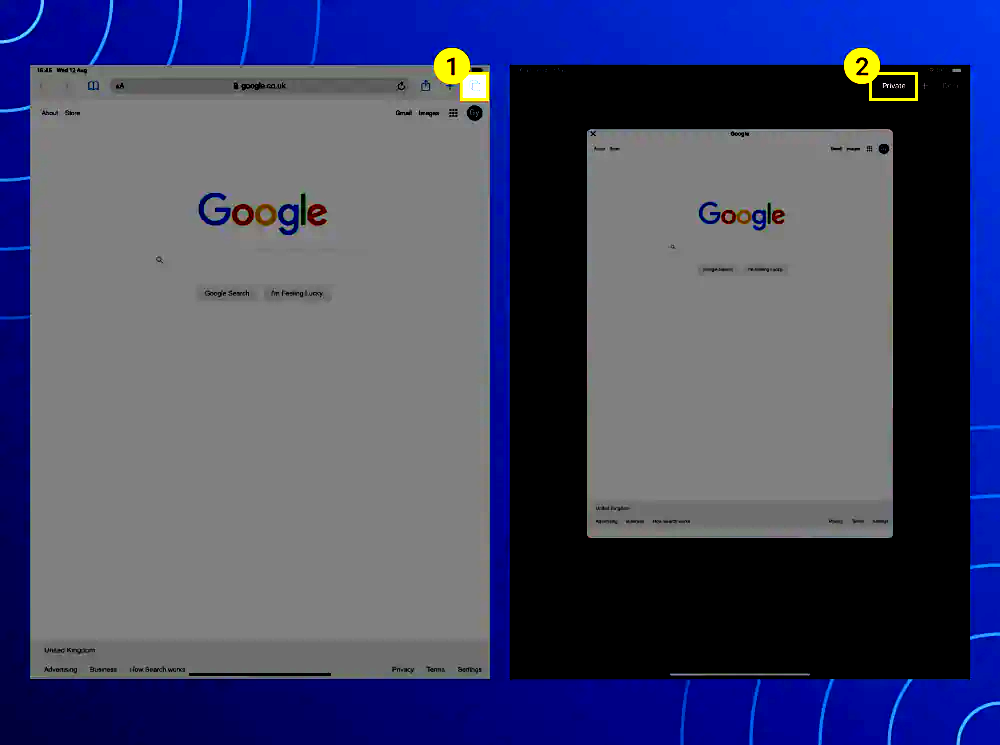 Private browsing in Firefox
The Mozilla Firefox Private Browsing mode is similar to the others, but it offers an additional feature in the form of tracking protection. With this feature, Mozilla helps protect your browsing history from being gathered by third parties. How to access private browsing in Firefox:
Open Firefox.
Go to the menu in the upper right corner (three horizontal lines) and click "New Private Window."
A new private window will appear with a purple mask icon in the top right of the Firefox window.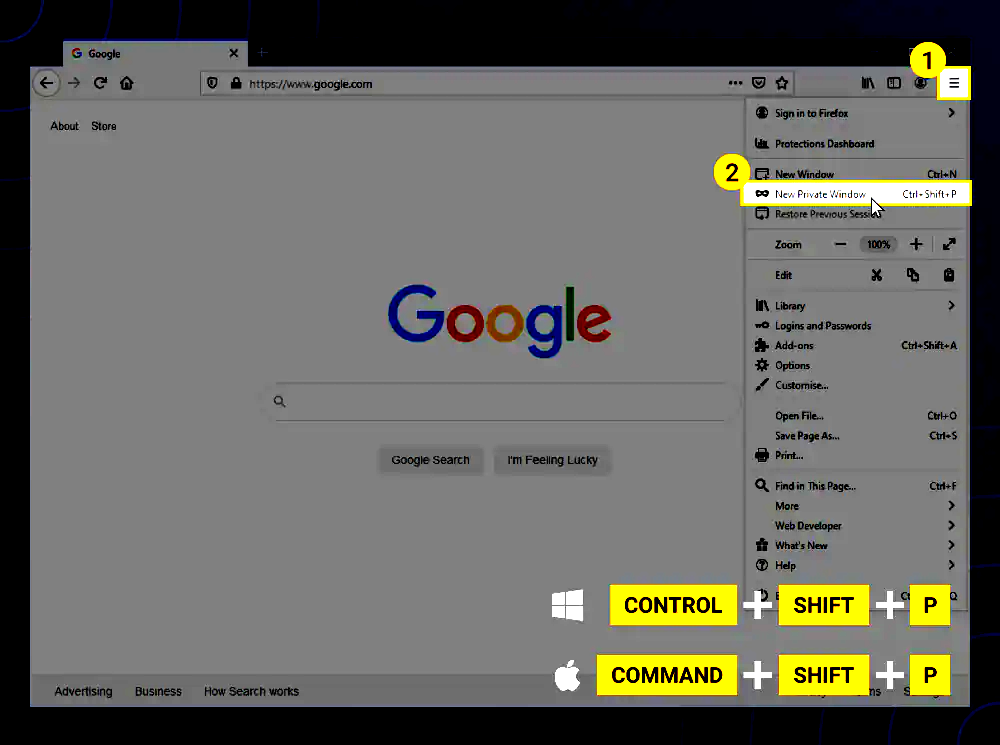 You can also use the keyboard shortcuts: Control+Shift+Nfor Windows or Command+Shift+N on a Mac. Your Firefox private window has a purple band across it, and from there, you can turn on an additional tracking-protection feature.