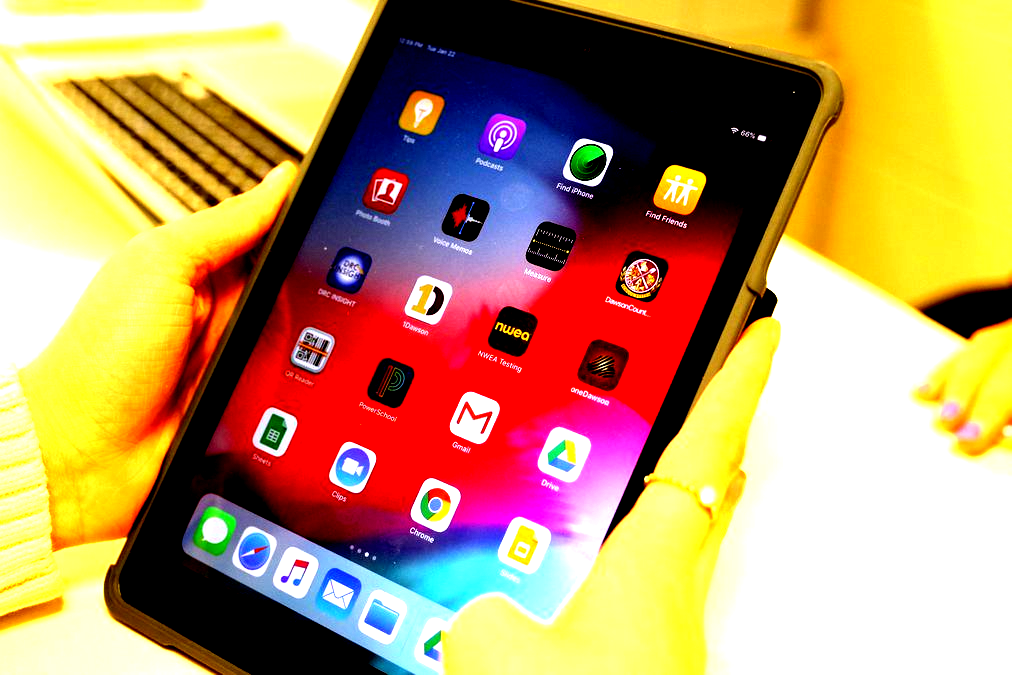 EDU Course Requirement: An iPad for the 114, 214, and 314 Courses
*In lieu of any textbook purchase. Students are required to make an iPad purchase starting in EDU-114. All subsequent technology classes will continue to utilize the applications. With students having similar devices, instructors can more easily integrate technology into weekly lessons. Most full-time EDU Professors now have their own iPads and are working on adding iPad assignments/collaboration in their courses. Apple TVs in each of the classrooms in Wheeler will further assist in this integration.
Recommend any of the following: Best iPads to Buy *Students may use their textbook funds to purchase the iPad. Contact the BW Bookstore for details.
Why iPads are beneficial to our pre-service teachers:
Today's classrooms are often 1:1 computing. While the trend has been moving toward Chromebooks or Macs in the intermediate and upper grades, iPads are still a prominent choice of device, especially at the elementary level (and for special education) in many districts.
Research has shown that "tablets in the classroom have the potential to enhance learning significantly. Schools use tablets and found a range of learning benefits including increases in student motivation, the collaboration between students and teachers, and collaboration among students themselves".
For our students to be able to create and implement iPad lessons in the field, they will need to know or be trained on how to use them. Additionally, it is important for today's educators to be versatile with various teaching and learning devices. One never knows the kind of schools/classrooms they may find themselves in, and in BYOD districts, it could be 'any' device.
iPads, like iPhones, have become all-in-one teaching & learning devices.
For example, they are:

air displays (allowing for wireless projection)
digital cameras
document cameras
video cameras
voice-recorders
mediums for internet access
notepads
whiteboards
teleprompters
dictation devices
language translators
microphones
timers
calendars
electronic book readers
QR code readers

IPads allow for the use of thousands of applications for reference, communication, collaboration, productivity, graphic organizing, digital storytelling, screencasting, podcasting, and more! And, there are often apps to mirror the educational web pages they are learning about and ultimately using.
With their own iPad, students will be able to register their own accounts for email, and iTunes (for the downloading and upgrading of new applications), and obtain WiFi access within educational settings. No additional cellular package is needed)
Even if K-12 placements do not utilize iPads, these devices are perfect for teacher productivity! Better to use iPads than personal cell phones when in the classroom.