To view your Baldwin Wallace Financial 1098 Tax formr:
Launch an internet browser (Chrome, Firefox, Safari, Edge)
Navigate to myrecords.bw.edu
Sign in with your Baldwin Wallace University Credentials
NOTE: Use BWUsername, there is no need to add @bw.edu.


Once signed in, click the three horizontal lines in the upper-left side of the MyRecords window to expand the menu, if not expanded.
Click Financial Information
Click Tax Information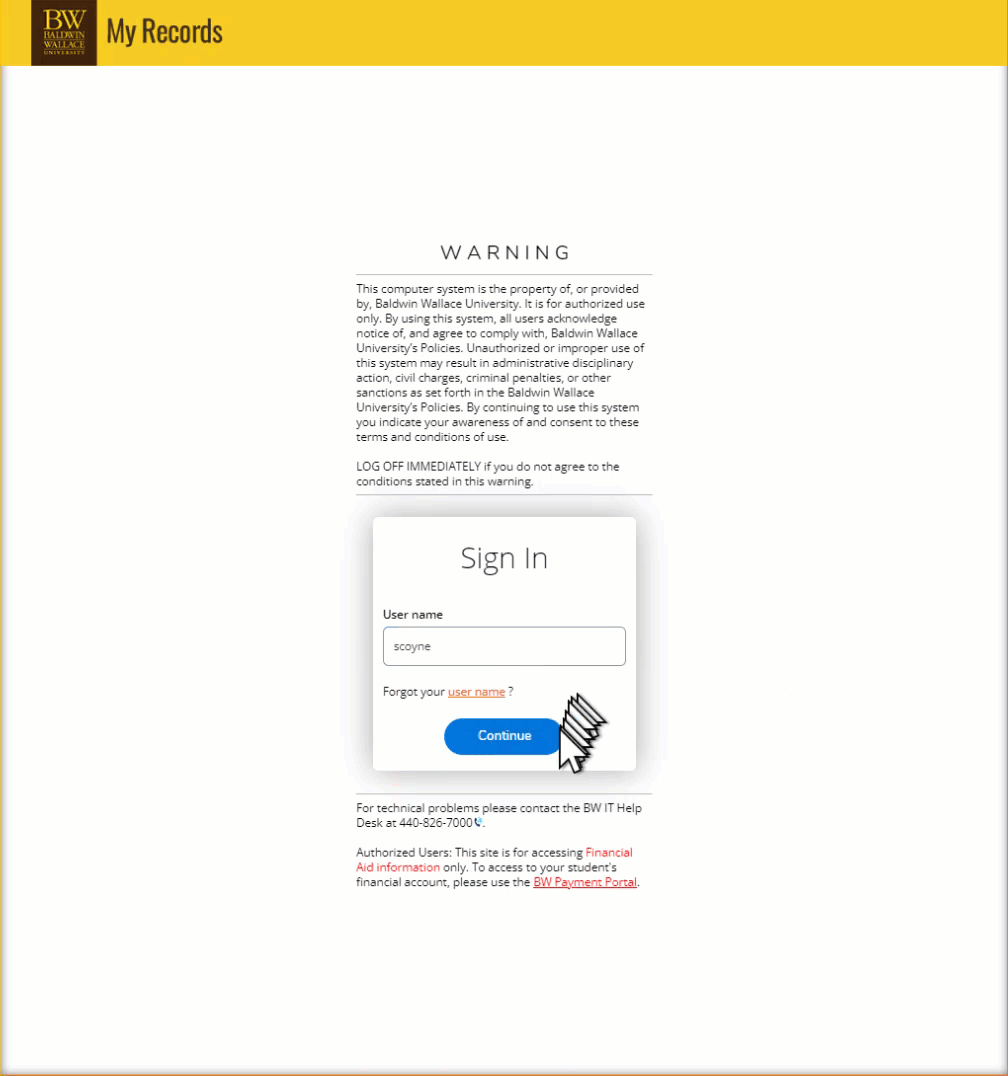 You will have the opportunity to download and print your 1098 tax form from this site.