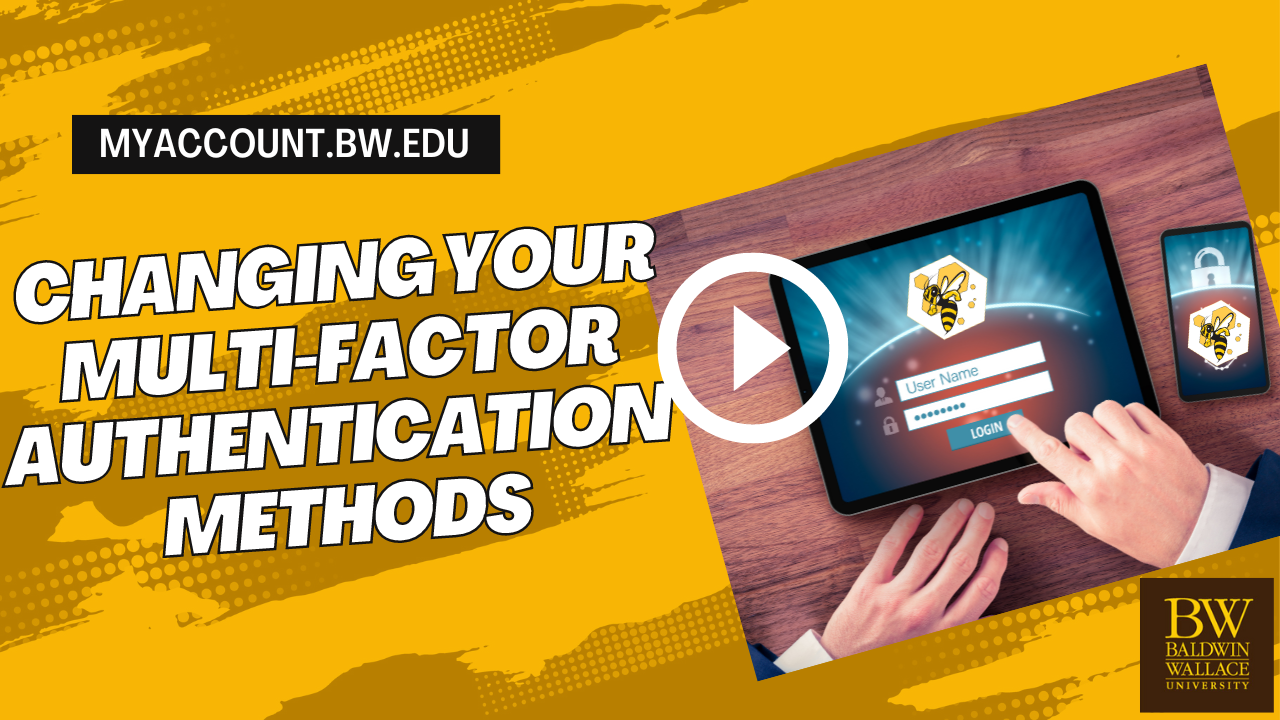 If you ever run into problems with how you're logging in using your current multi-factor authentication, don't worry! You can easily change, add, remove, or edit your authentication methods.
IMPORTANT: We HIGHLY recommend having at LEAST TWO methods linked to your BW account.
Navigate to myaccount.bw.edu and sign in with your BW credentials (you may be asked to complete multi-factor authentication).
On the overview page, select update info in the security info box.




A new page will appear. To add a new method, press Add sign-in method
NOTE: If you weren't asked to complete multi-factor authentication before, you may be prompted to do so.




Select a method from the list.
NOTE: Email can ONLY be used for password resets. It CANNOT be used as a method to sign in. Please choose one of the other options.




Follow the on-screen instructions to add the selected method to your account.
Other options on the Security info page: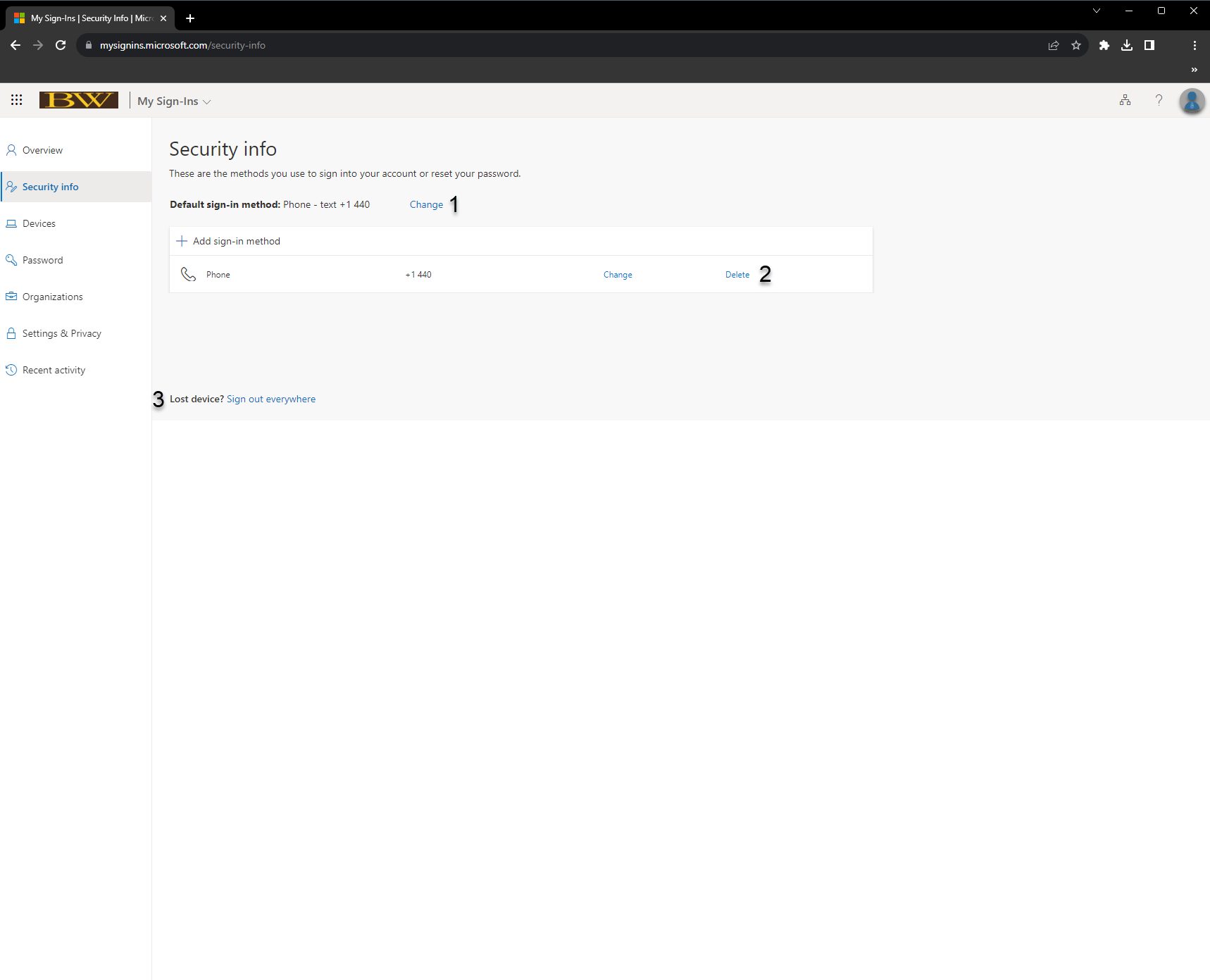 Changes your default method: You can change your method when signing in with your BW credentials.
Delete method: This option removes methods from your account. You can use this if your phone number changes or you can no longer sign in with the Microsoft Authenticator app.
Sign out everywhere: If you lost a device you use for sign-in, we recommend signing out from all your devices.